Stage 1 of the Corsair DDR5 invitational was dominated by Greek Overclocker Stavros Savvopoulos from Team Overclocked Gaming Systems. Being the first to drop below the 6sec 400ms mark. Maybe you think that he just got lucky with 2 excellent sticks that clocked up higher than the rest, however Stavros is a true Tweaker pur sang that always manages to combine high frequencies with pretty darn good efficiency. Therefore he always does a lot of pretesting before going cold.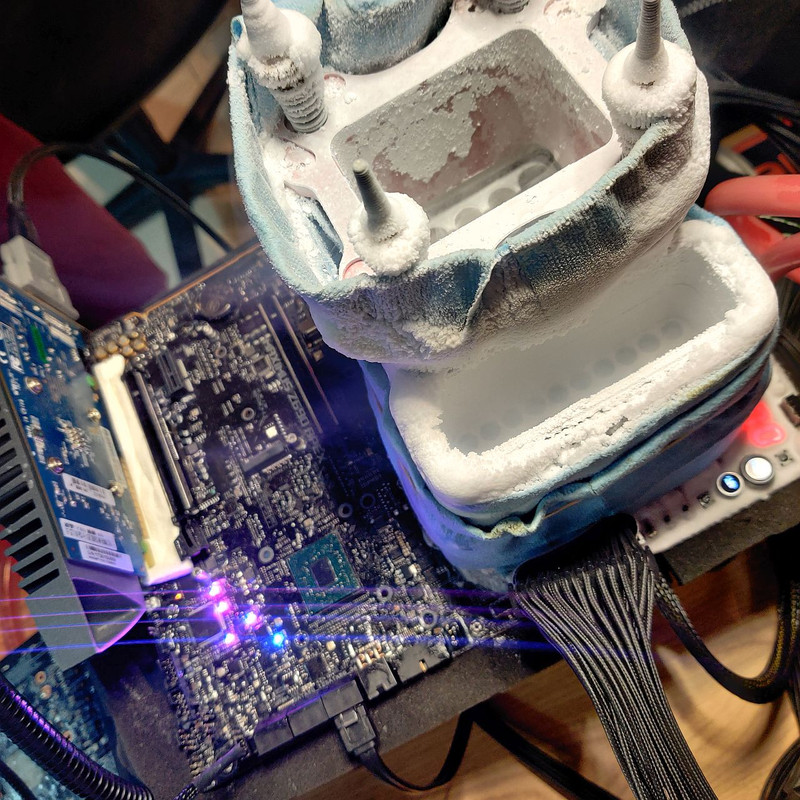 He pushed his liquid nitrogen cooled Corsair mem kit over 8200 MT/s to obliterate the previous PYPrime DDR5 World Record from in-house ASUS overclocker Safedisk, even though the Stage had limited clocks for both the processor and cache frequencies.  Meaning even faster scores are possible in the future. His ASUS ROG Maximus Z690 Apex motherboard is fully vaseline insulated to withstand the frosty LN2 benching.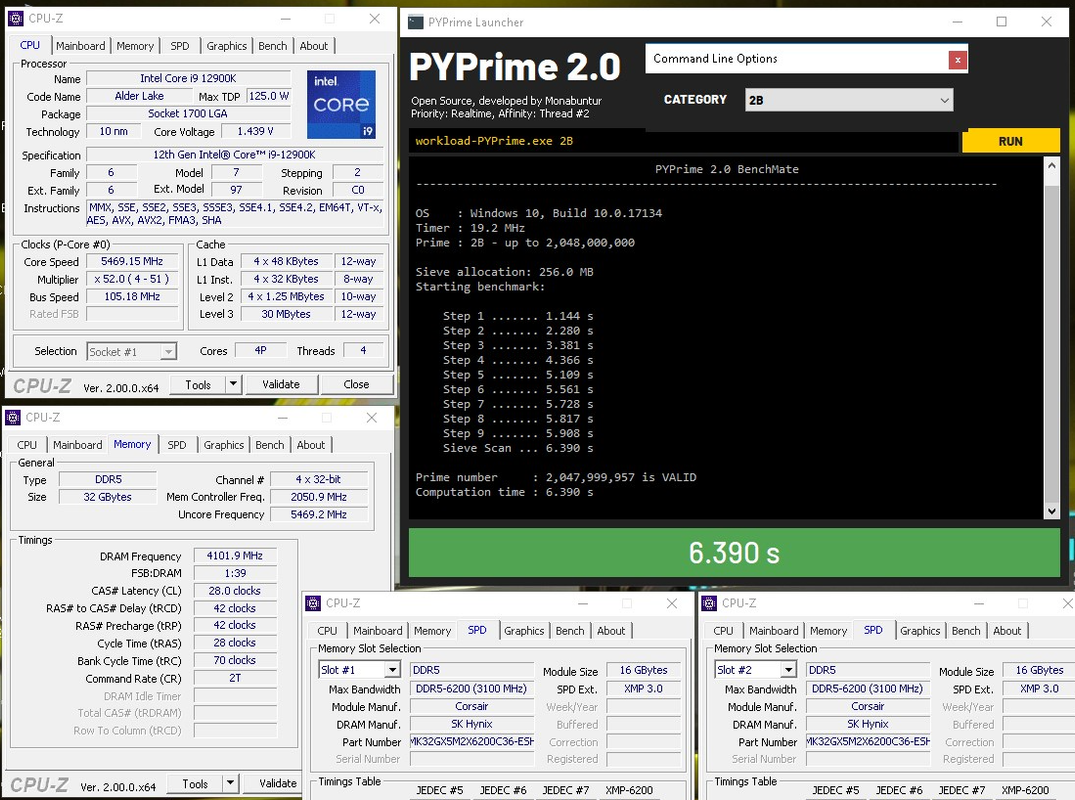 Congratz Harry (and Phil)!
Now the current PYPrime ranking is nearly dominated by all the Corsair invited participants, perfectly reflecting their skills.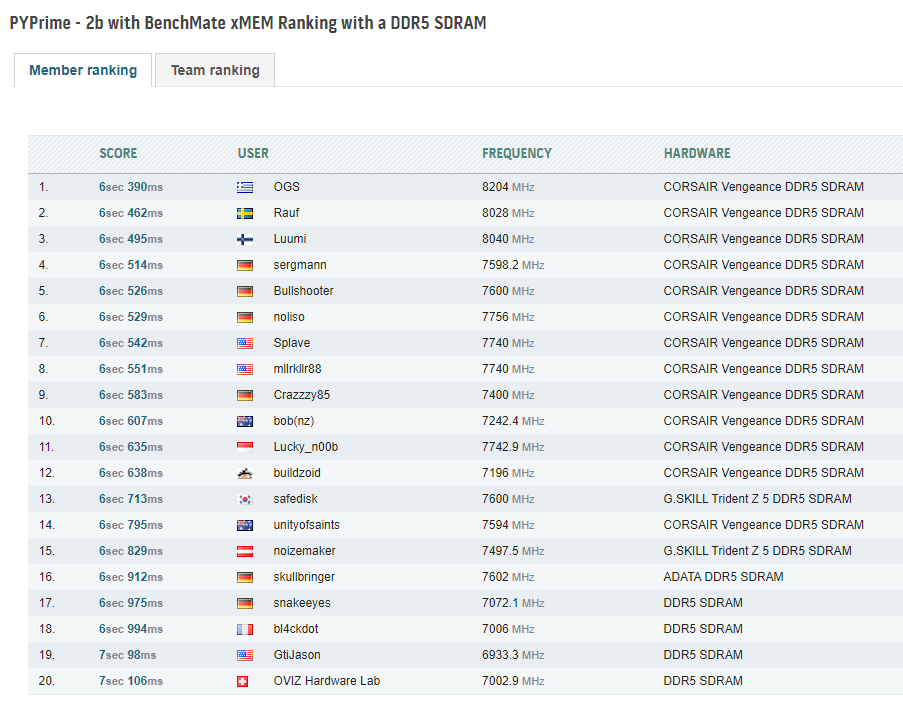 Stage 2 is ongoing, but the current scores are just placeholders for many, just a matter of a few days before we can see if the 4min 20sec mark can be reached.