BenchMate 10.10.0 is here, besides the features mentioned in the changelog this new version supports Windows 7 again.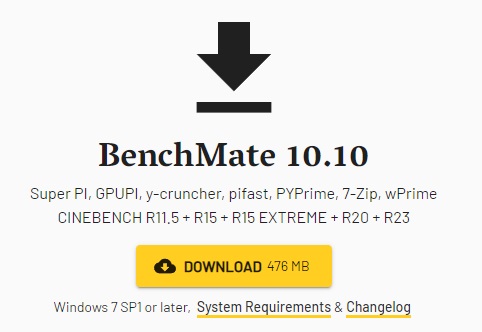 - The installer has been simplified and does this indeed faster than previous versions.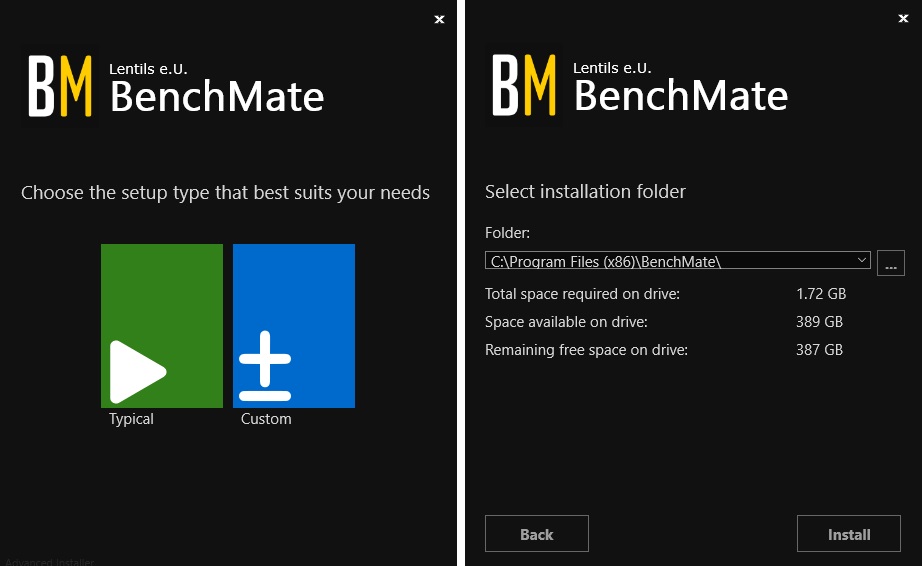 Another bonus is the new configurable Score window. So you have more space to position the required information.
- AUTO
- 50% of screen height
- 75% of screen height
- 100% of screen height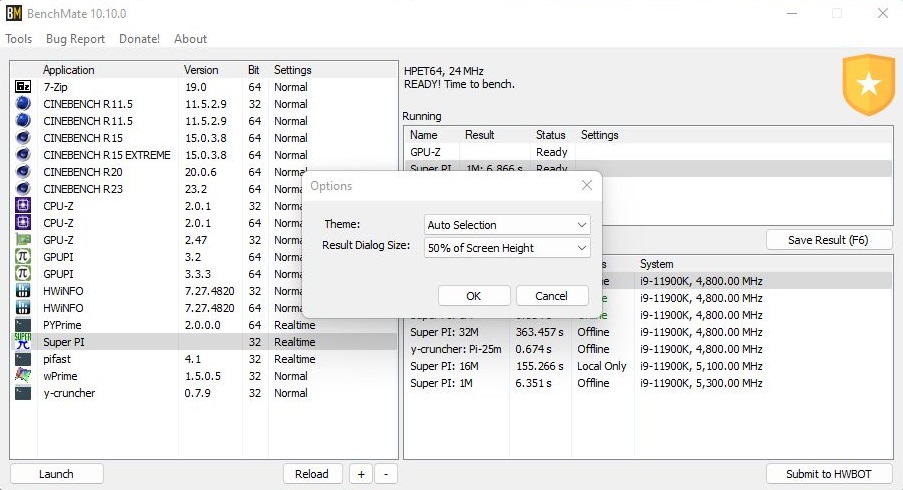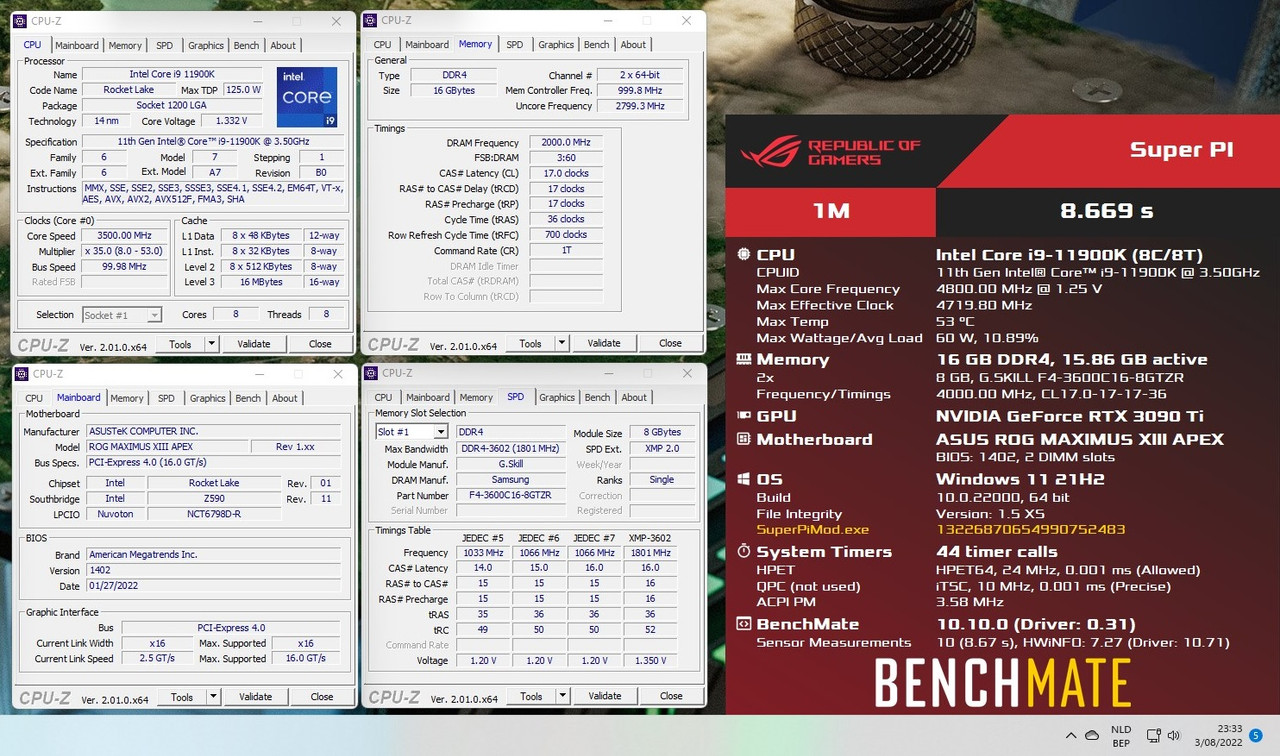 - On the same Score window Mat included a CPU-Z, GPU-Z and HWinfo button to facilitate opening the required
information for the verification screen.
- Another great fix ( at least on my setup ) is that the Anti-Virus doesn't cause an error anymore when launching eg Y-
Cruncher or Wprime benchmark.
Thanks Mat for the new version of your popular bench software, users will applaud the Windows 7 support and hopefully we can merge all the "With BenchMate benchmarks" with the original benchmarks soon!

If you want to support Mat for all his hard work you can become a Patreon member or just donate a few bucks.