HWBOT is happy to announce that the My profile wall functionality has been restored from today, the 26th of March 2021.

It took the new coder a while to find the culprit: some asynchronous code was blocking the addition of any new submission since early October last year. He also discovered that apparently the My profile wall submissions are stored in a seperate dedicated database. This implies that scores from early October till now were not stored in this specific Database and therefore will not be displayed on your Profile wall. However all new scores are properly logged and will be shown as you can see in the below screenshot: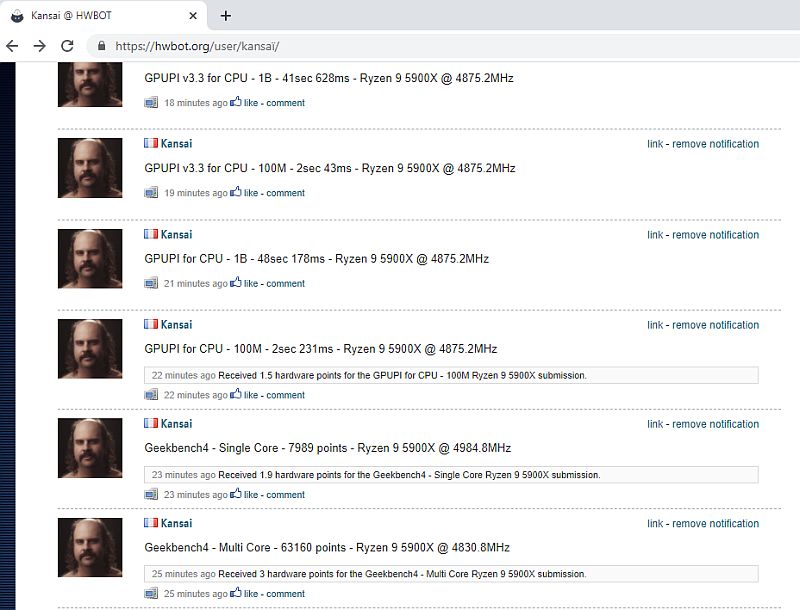 Thanks Tim for fixing this, you just put a smile on many people's faces again!