Obijuan83 from Greece dethrones Romenian legend Poparamiro in the Apprentice League.
For those unaware about the Apprentice league it ranks all the subzero overclockers using chilled water up to dry ice (-78°C). Compare it with the F3000 versus Formula 1, the latter could be best be compared with the Extreme league.

Obijuan83's real name is Nikiforos, born in Greece in 1983. In his daily job he's a General Surgeon, but at nite he tortures hardware to the limits on his self made Single stage cooling units.
The Obijuan83 nick name was derived from his own personal spelling of the Star Wars character Obi-Wan. The number 83 was related to his birth year. Do we need to mention Nikiforos is a huge Star Wars fan.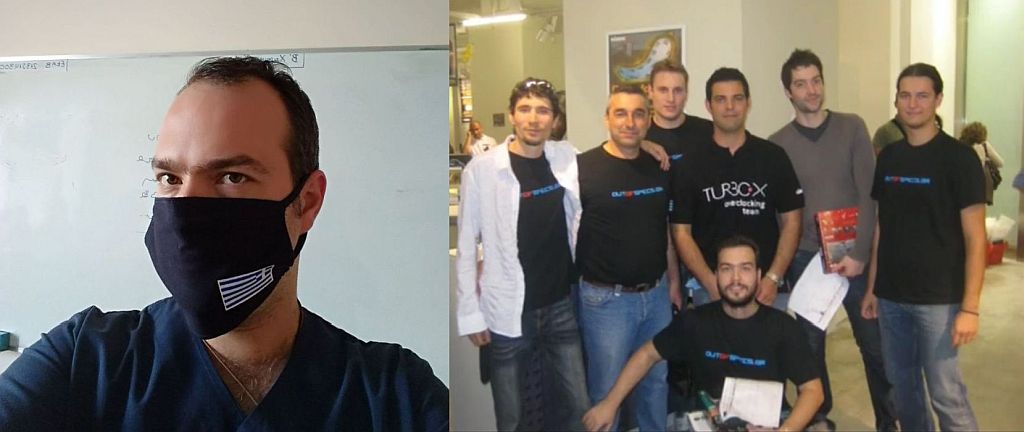 Nikiforos performed his first overclock way back in 1997 on a Pentium II 400@497. In 2005 when studying for Doctor in Thessaloniki, he joined the Greek Team of Outofspecs.gr. A small team not only with a cool name but also with members like Unseen, Eleven, Hadji and Doom. Nikiforos is the one in the middle just below Vincent Lucido. He left the scene 2 years later. However in 2019 Obijuan83 made a return to the OC scene at HWBOT now with Hellas Overclocking Team. He especially wishes to thank Kostasandr, Tasos, Varachio and George O/C for the support to get him back up and running. Now I myself still remember pulling dozen of his scores as they were indeed done with the old school way of verification.
This come back was his biggest challenge, as he no longer had a fan or even a spare memory stick, thus starting totally from scratch. After a lot of hardware hoarding and studying over the years, he now even makes his own Single Stage units. The HWBOT Discord users are for sure aquainted with the build logs of his little cooling beauties.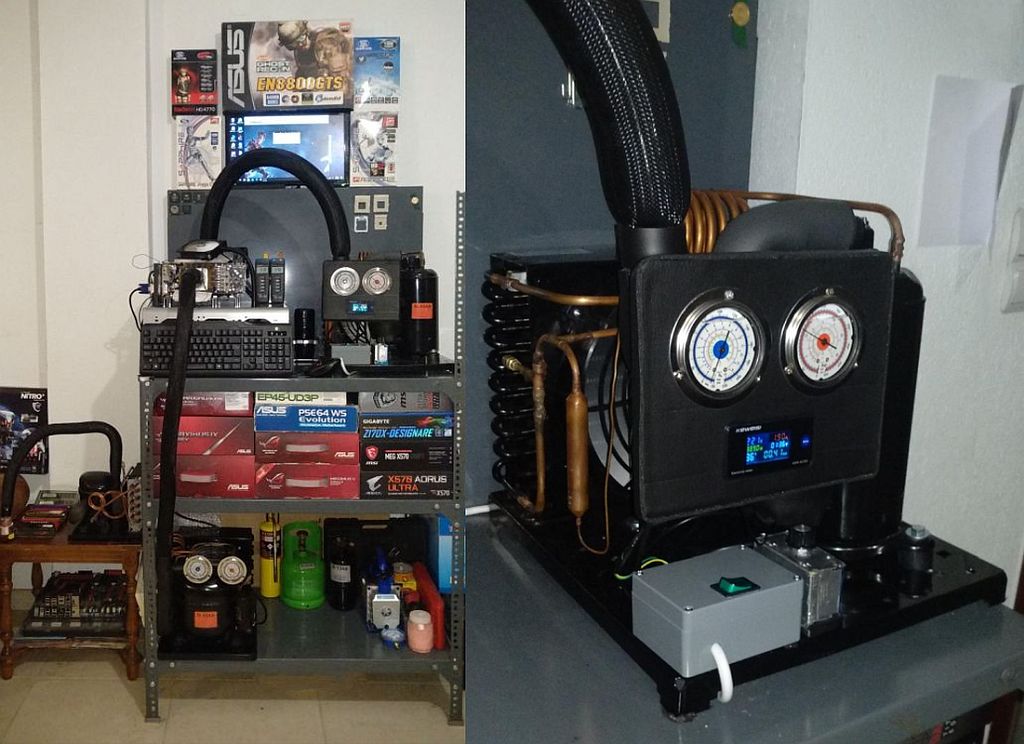 We asked him of his most rewarding score at HWBOT and he picked the 3DMark03 GeForce 7800 GTX score.
To get to the top of the Apprentice ranking, Obijuan83 focussed mainly on benching 2D for years. However lately he's popping up at the front page too with some strong 3D submissions.
He's a big fan of Intel's LGA775 & LGA1155 socket. He likes modern hardware too, but finds it less challenging to get HWBOT Boints with the latest expensive hardware.
Not only his Single Stage units are neatly build, also his daily setup received lots of attention.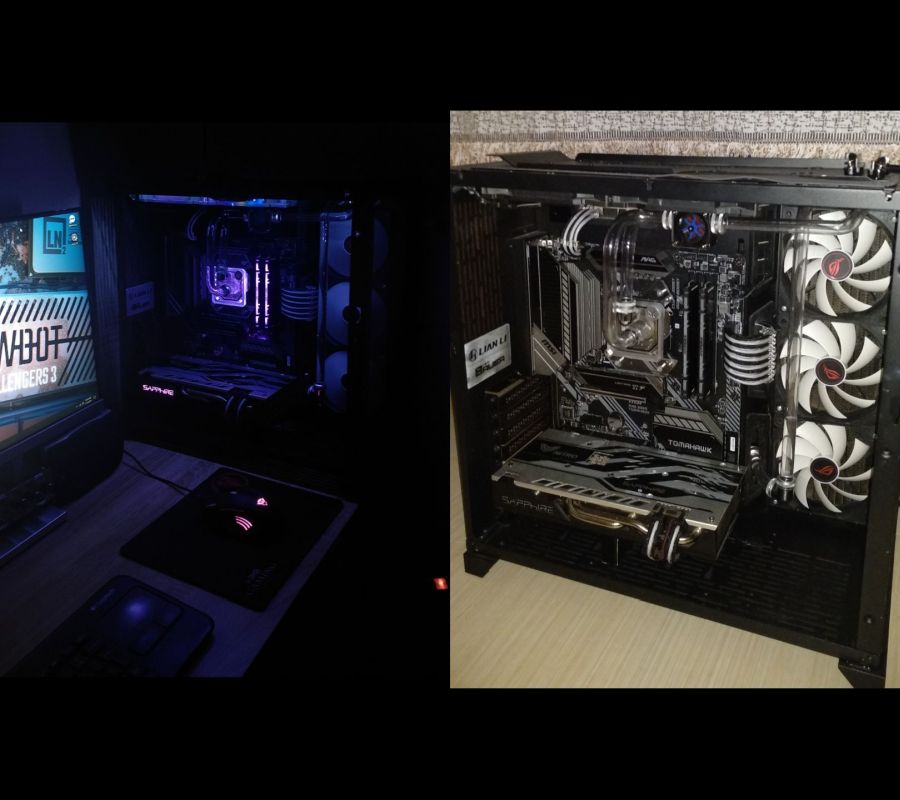 He would love to see more people join the OC scene and make more people get hooked to this hobby. He appreciates the makeover HWBOT is going through this year and hope it will host more competitions amongst the different leagues. Well I can't tell everything yet , but there will be a lot of fun compos ahead in the upcoming months to keep you busy Nikiforos!