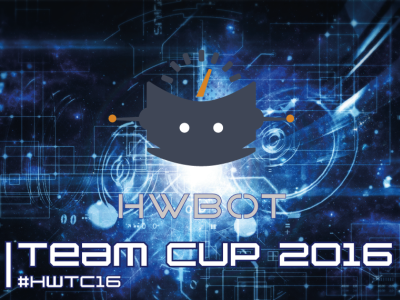 It's that time of the year again when overclocking teams on HWBOT start eyeing the HWBOT Team Cup, the ultimate prize in team-oriented overlocking. It's a contest that pits dozens of teams of overclockers against each other with a total of thirty stages that covers virtually every hardware category imaginable.
Running throughout the months of July, August and September, the HWBOT Team Cup is surely the truest test of competitive team overclocking, requiring the broadest possible array of skill sets with overlockers invited to bench on everything from the latest Skylake and Haswell-E platforms to legacy Intel and AMD platforms including stages devoted to DDR2 and DDR tweaking as well as two newly devised 'Dogpile' stages that require you to make as many submission as possible on as many CPUs as possible.
This year's contest involves five separate challenges or sub-competitions as we refer to them, each with an historical epoch in mind. Contest categories include Current Generation, Modern, Legacy, Vintage and Dogpile. Let's look at the stages in more detail regarding specific hardware limitations and benchmarks.