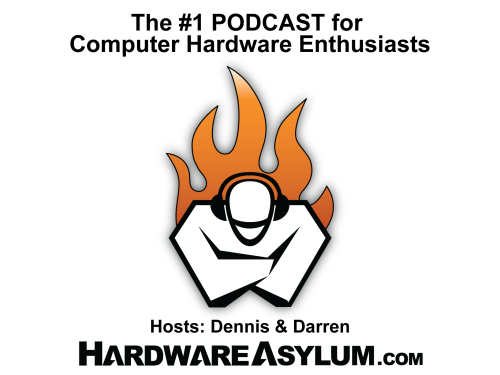 Hosts: Dennis Garcia and Darren Mccain
Time: 29:35
Listen NOW
Show Notes
A look ahead at Computex 2014
Computex is one of the largest technology trade shows in the world and happens to be Dennis's summertime destination. His trips to Computex started over 10 years ago and has been a great make new contacts and witness firsthand what new bits of computer hardware will be available for the Christmas shopping season. Over the years the Computex show has grown quite a bit, not only in size but with elaborate booths and cool overclocking demonstrations.
This year Dennis is looking forward to the G.SKILL OC World Cup which will likely replace the normal overclocking demonstrations at the G.SKILL booth. During the week there will likely be two on two overclocking competitions with the finals being held on the Friday of the show. An open qualifier was hosted on HWBOT with the top 6 getting an open invite to the semi-finals and finals.
Back in 2009 Dennis hosted a small get together in Taiwan to celebrate the 10 year anniversary of Ninjalane.com and as luck would have it, HWBOT is celebrating their 10 year anniversary this year after Computex. By the looks of it they are planning a fun filled weekend of overclocking and general mayhem.
Overclocking the EVGA GTX 780 Ti Classified
One of the most anticipated video cards of 2014 is the nVidia GTX 780 Ti and the custom designs that would be released by the nVidia partners. One such design is the GTX 780 Ti Classified and GTX 780 Ti Classified KPE both from EVGA. These cards represent a variety of breakthroughs in video card design from the obvious being that EVGA took a GTX 780 Ti and added an EPower Board for more control. To the realization that a company can create a very capable video card that not only can be used as a top of the line gaming card but can also be overclocked to the limit with liquid nitrogen.
Dennis and Darren talk technical in this segment including what it takes to overclock the GTX 780 Ti Classified and some of the major and yet subtle differences between the two cards.