Hicookie (Gigabyte) and Kovan Yang (MSI) are both tied in a battle for the fastest Memory Frequency. Currently with speeds officially validated over 10000MT/s.
Currently HiCookie, an in-house overclocker for Gigabyte is leading by a smal margin as he submitted 5011MHz on a single DDR5 AORUS RGB stick. Surprisingly enough HiCookie didn't use the flagship Intel Alder Lake 12900KS, but it's predecessor the core i9 12900K on his self designed Z690 AORUS Tachyon motherboard.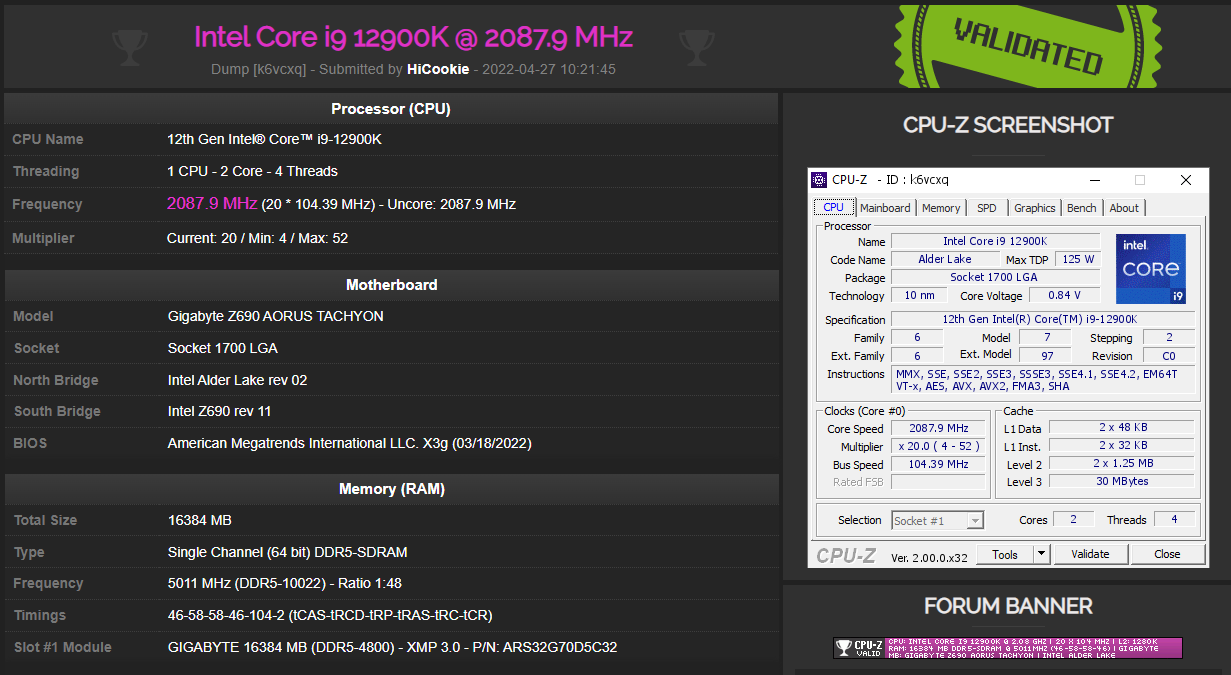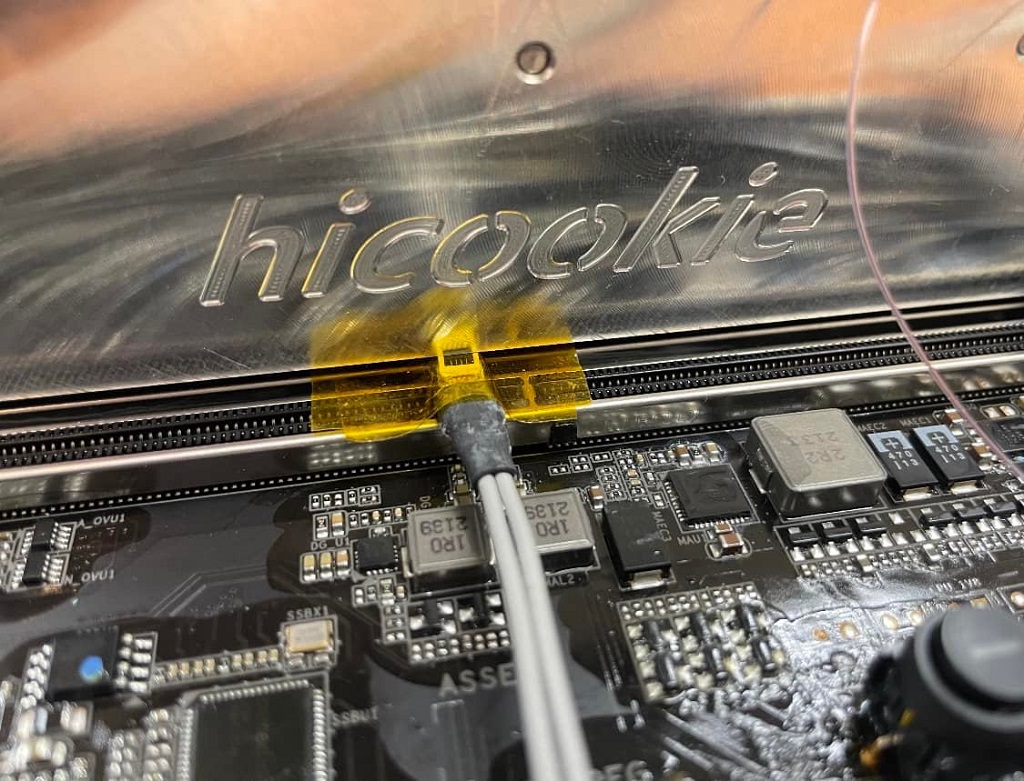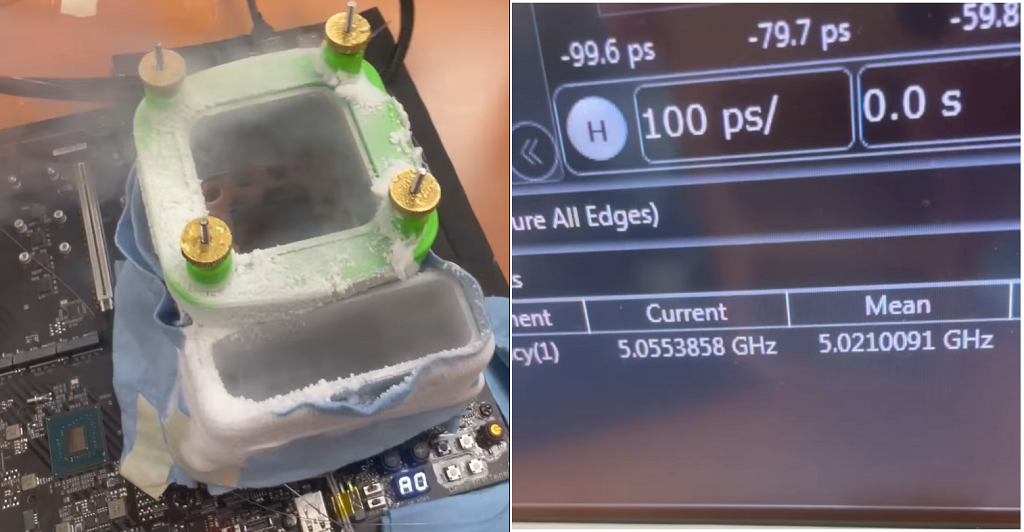 Less than 24 hours before, MSI posted via Taiwanese frequency master Kovan Yang the first memory speed record over 5000Mhz on a Kingston Fury Beast DDR5 memory stick. The motherboard of preference is the MSI MEG Z690 Unify-X, which is like it's predecessors a very versatile memory clocking board, being it for daily or for more extreme frequency usage at HWBot. He used the latest Intel Core i9 12900KS processor to be the first to breach that magical 5000MHz boundary.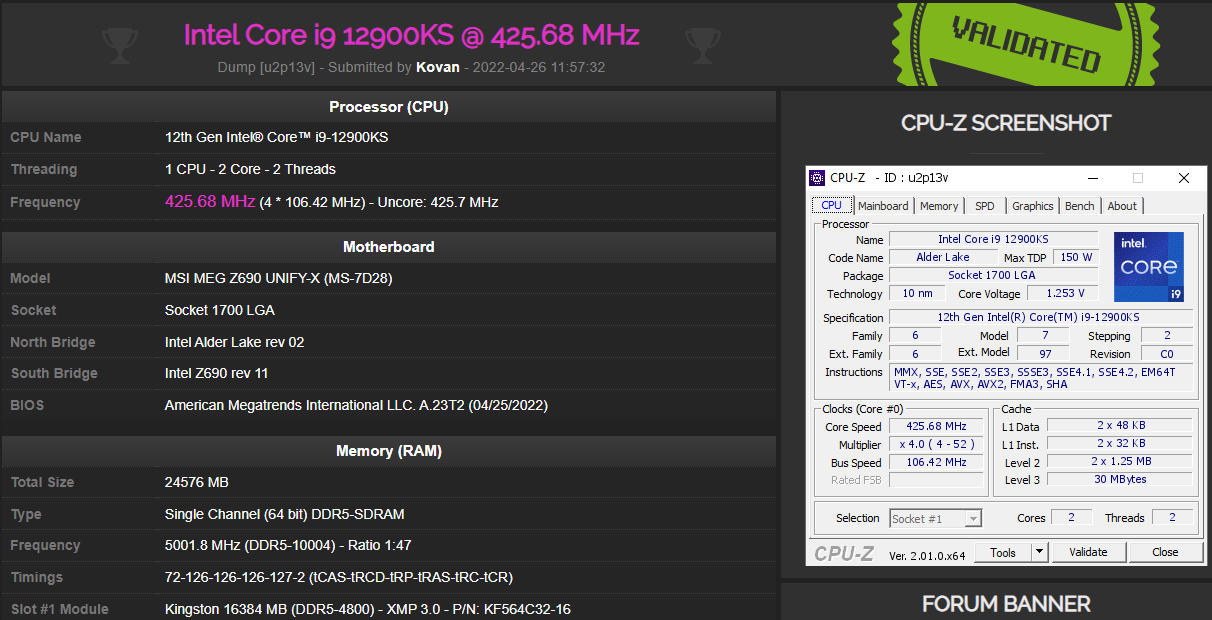 Typically there was some drama on the social media as HWBot requested oscilloscope footage to certify the listed clocks were real. Remember this is not a standard procedure, but has been applied many times already for several memory frequency records by in-house overclockers or benchers closely tied to a motherboard vendor. This has been an effective approach to filter bugged Memory frequency submissions.

Less than a day later, just enough time to allow the dust to settle, both OCers provided the required oscilloscope footage and a solid explenation why Kovan Yangs CPUZ validation detected 24Gb of memory out of a 16Gb memory stick.


Congratz gents, seems DDR5 is maturing and a new era of high DDR5 benchable frequencies with tighter timings is near.