Team Cup 2021 Winners announcement !!
Team Cup 2021 ended with just over 1000 submissions from the 37 Teams participating in these still not so optimal conditions, as the pandemic is still lurking around the corner makes us proud. Nice to see the Overclocking community still in full force and enjoying themselves. Country Cup is near and will have a similar adapted format as hardware remains overpriced. Hopefully next year will be better, although current predictions are still quite negative regarding hardware availability.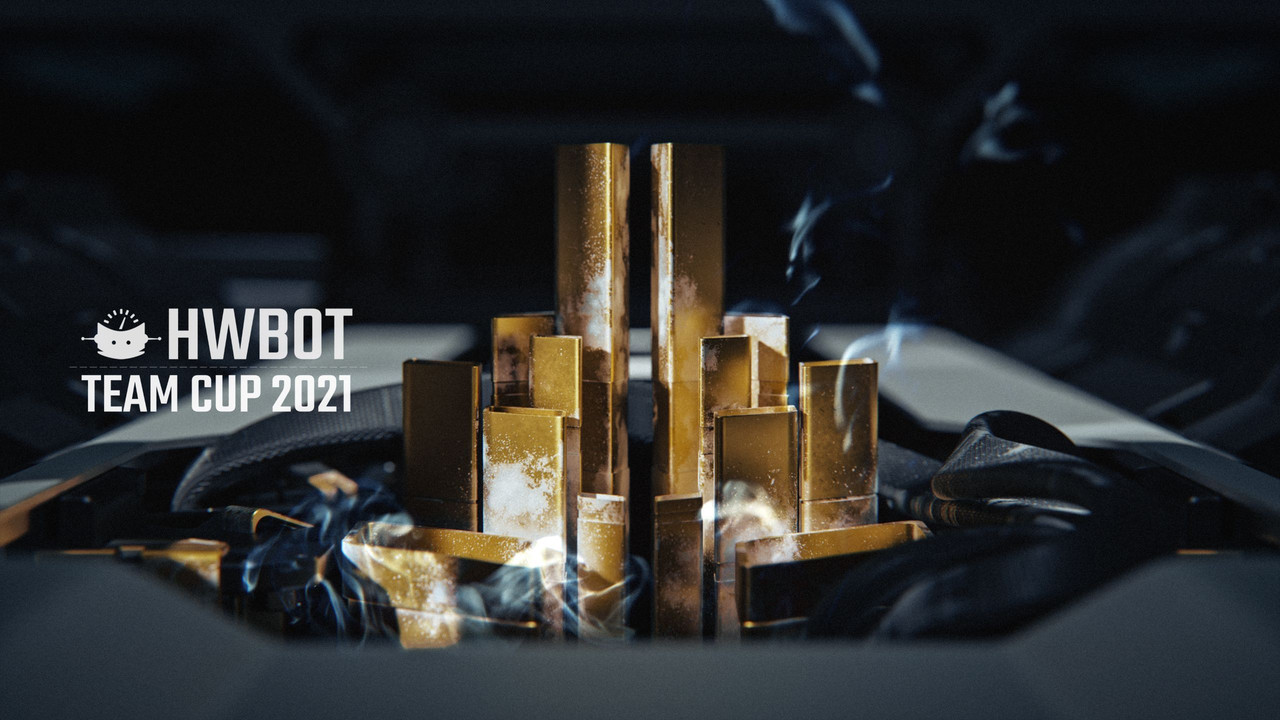 The first spot was once more claimed by  the International Team of OverClock.net. Although their lead was not as comfortable as in previous editions. The German Team of Hardware Reaktor-Reloaded was right on their heels. A few more submissions on Liquid Nitrogen could have made the difference for the first runner-up. In 3rd spot another International assembly of OCers in Team of Not Exact in Round also breached 1000 points mark, which is quite impressive. Sadly they submitted a few submissions on Engineering Samples, which is not allowed during Official HWBOT competitions. 
Two more Teams had a total score of over 1000 points, in 4th position the Ukranian Team of Overclockers.UA and the chaps of Warp9-Systems finished on the 5th spot. The French Overclocking teams of Overclocking.com and Cowcotland can both be found in the top 10 , as the return of the immortal Greeks of Hellas Overclocking. If you want to find out more about the scores and such have a look at the Team Cup 2021 competition page. 
Thanks to all whom participated !!