Stage 1 AIDA64 Read Bandwidth scores of the Corsair DDR4 OC Open have been offically validated by the provided videoproof.

Normally this is not the standard procedure, however there have been a lot of request to ensure everything was run according the imposed rules set and no foul play was in order.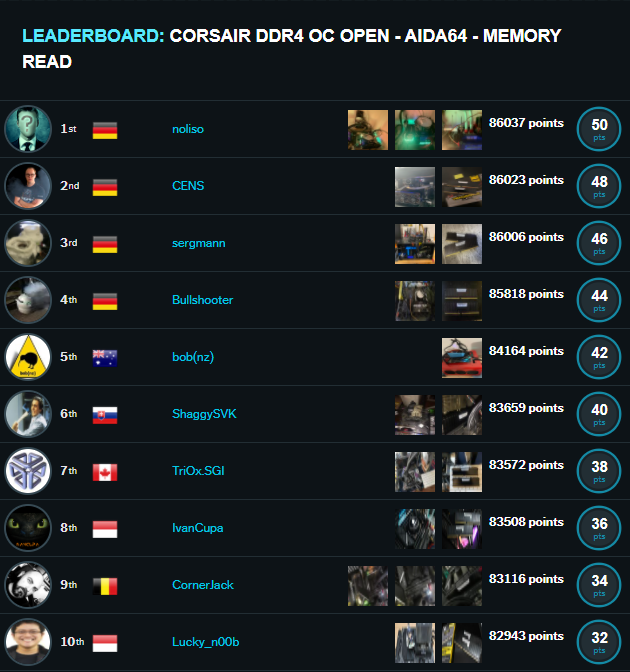 Here's the Top 10, thanks for such an amazing turnout all. Seems the battle for Stage 2 is even tighter, with already 4 OCers breaching the 3000MHz barrier...