The G.Skill Tweakers Contest is entering the final leg for Stage2 with less than 9 days to go.
While most of the Extreme overclockers still seem to in hibernation mode, the ambient clockers are battling it out for the top spots, with already over 23 entries. Pushing their air or watercooled rigs in the memory sensitive PYPrime benchmark.
Current leader from Norway: Arni90, followed closely by Kansai from France and by a wider margin Midnight703 from the United States.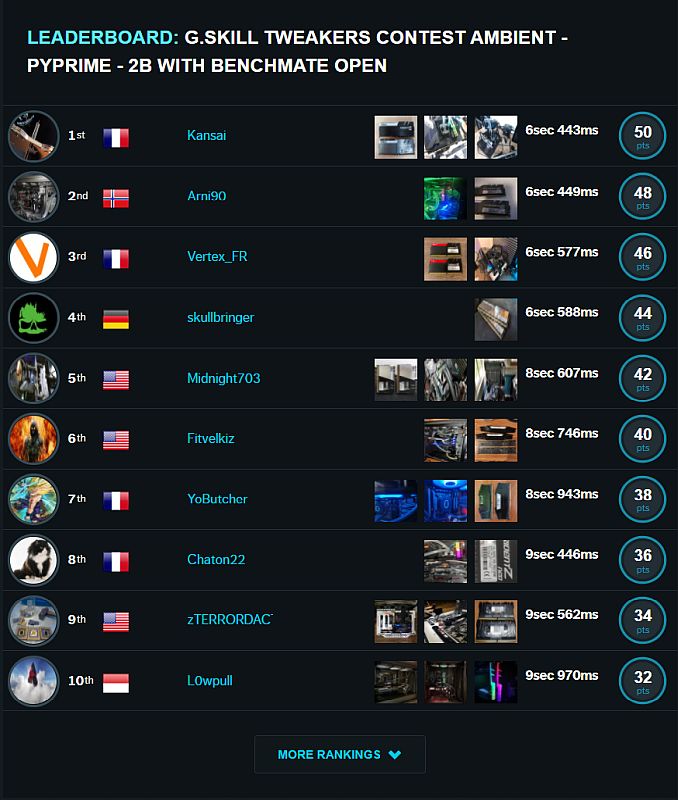 Don't forget, at the end of the year we will have an overal G.Skill Tweakers Contest Winner for an additional prize.
These are the current Ambient and Extreme leaderboards: