Official HWBOT Contact Information
If you have a question for the HWBOT related to partnerships, projects or any other form of cooperation, feel free to contact the Project Manager.
Main Office
GCV Colardyn IT, Headquarters
Schrieksesteenweg 188
BE-2221 BOOISCHOT
BELGIUM
BTW BE 0892.696.641
Taiwan contact
HWBOT
8-21 (8F), 257, Jiangou Road
XINDIAN, 231 TAIPEI, TAIWAN
新北市新店區建國路257號8樓之21
+886 970 726 470
Organizational Information – Professional Staff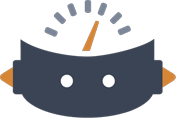 Frederik Colardyn
Founder, President and Chief Executive Officer
Belgium
Contact:
Frederik Colardyn is the founder, president and chief executive officer of the HWBOT organization. His daily operations consist of developing new features as main software developer.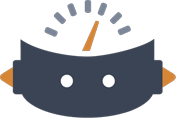 Pieter-Jan Plaisier
Chief Operating Officer, Project Manager
Belgium
Contact: email
Pieter-Jan Plaisier is chief operating officer and general project manager of the HWBOT organization. He is responsible for the daily operations as well as researching investments.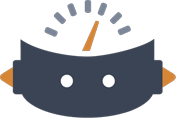 Volunteer Managing Staff
Throughout its lifetime, HWBOT could never have become what it is today without the help of countless volunteers helping out primarily with moderating the incoming benchmark results, but also maintaining the hardware database and managing the forums. It is thanks to the volunteer staff that we can continue to develop this site and guide this organization to new opportunities. HWBOT was founded by the overclocking community, and will always be led by that community. The Volunteer Managing Staff is ready for any challenge ahead and relies on the will and enthusiasm of the many HWBOT staff members to help build HWBOT. Feel free to contact any of the Volunteer Managing Staff in case of concerns.
Christian Ney
Result Moderation Manager
France
Contact:
Christian is in charge of everything related to the moderation, validation and removal of benchmark results and/or users at HWBOT. Together with his result moderator staff, he takes care of the benchmark submissions reported by the community and looks into odd-looking scores.
Roman Hartung ("Der8auer")
Community Manager
Germany
Contact: email
Roman is taking care of everything that goes on in the forum. He manages the team of forum moderators and keeps the forum users in check. Feel free to contact Roman with questions regarding forum topics, posts or users.
Karl-Christian Guggi ("Turrican")
Hardware Database Manager
Austria
Contact:
Since November 2008, Karl has been updating the HWBOT hardware database with passion and in-depth knowledge of the subject. Since then, thousands of processors, graphics cards and motherboards have been added to our database, ranging from the early Pentium series to the latest Core i7 products.
Victor Codin ("El Genieben")
Software Manager
Romania
Contact:
El Genieben is the software guy of the volunteer staff. He engineers and builds software application that make the life of the overclocker a lot easier. He is actively working on continuing the support for the much-loved Aquamark3 benchmark, and has built an all-in-one installer for the HWBOT benchmark applications.
HWBOT Moderator Staff
Local Representatives
Gnidaol
Representative
Brazil
Contact: email
Saint19
Representative
Colombia
Contact: email
Aerou
Representative
Czech Republic
Contact: email
Ahmed Helal
Representative
Egypt
Contact: email
Pixy
Representative
Italy
Contact: email
TerraRaptor
Representative
Kazachstan
Contact: email