I wonder how far this technology streches and if it's possible to use these features to, for instance, track down leaked ES samples. I guess time will tell ...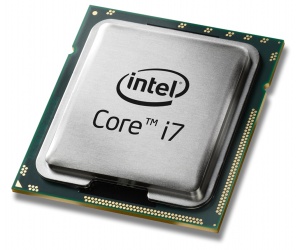 Intel has confirmed that Sandy Bridge will take aim at corporate computing, introducing upgraded anti-theft technology in the vPro-equipped chips.

While precise details of the improved security features are currently under wraps, Intel's David Allen confirmed that they're set to include the ability to remotely disable Sandy Bridge-based systems from a remote administration console.

...

While the technology is simply an enhancement of anti-theft technologies already available on some corporate Intel platforms, it's an indication that Intel may be targeting Sandy Bridge at large corporations. Sadly, however, there are currently no signs of the technology appearing at the consumer level, where it could mimick Apple's Mobile Me remote management technology on its iPhone and iPad devices.