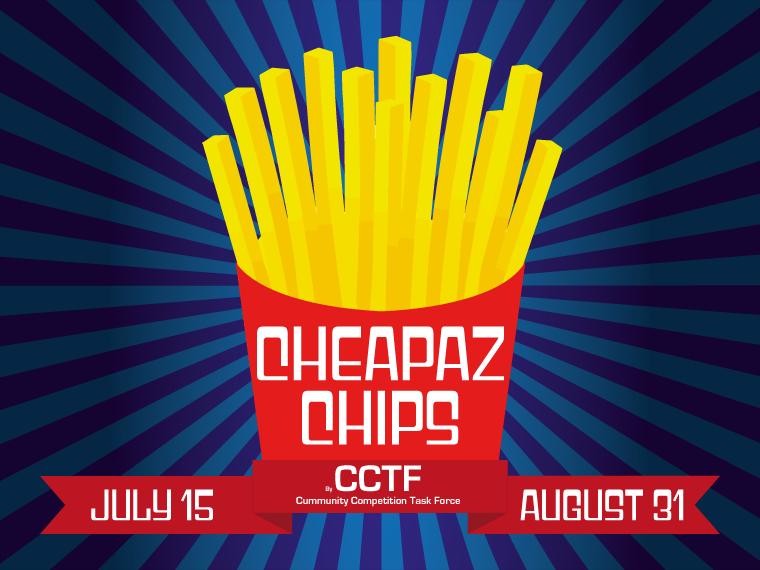 It's almost a year ago since the Community Competition Task Force (CCTF) was established and opened to HWBOT members. The Cheapaz Chips contest is one of the first contests to be developed by the CCTF, the brainchild of senior member zeropluszero. The idea was to formulate a contest that took away the need for expensive hardware, instead focusing on modding and pure OC ingenuity to squeeze as much as possible from a cheap graphics card – in this case, any Nvidia GT 710 card, plus any CPU.
Taking a look at the contest data, the first metric we can focus on is participation. The contest as a whole saw 48 overclockers take part in the contest, making a total of 284 submissions. In terms of league representation the Extreme league was best represented with 23 overclockers. Apprentice, Enthusiasts and Rookies had 7 overclockers each while only 3 Elite overclockers and one Novice took part. In terms of overall rankings, 30 of the 44 participants came from the top 1,000 on HWBOT.
Moving on to hardware and CPUs, we can see that the most popular CPU in the contest was the Core i7 6700K with 35%, followed by the Core i7 4770K with 17%. 56% of all submissions used CPUs clocked in the 4.5-5GHz range. 21% were in the 5-5.5GHz range with only 4% pushing past 5.5GHz. In terms of CPU cooling, 30% used All-in-One coolers, with 25% using Custom Air and Custom Water also at 25%. The most popular sub-zero CPU cooling was Phase Change with 10%, then LN2 with 4%.
Motherboard selection saw 38% percent of participants opt for an ASUS motherboard with the Maximus VIII Impact the most popular. In second place we have ASRock with 34% with their Z170M OC Formula in vogue, followed by GIGABYTE with a 16% share best represented by the Z97X-SOC Force.
G.SKILL were the most used brand of memory with 56% of all submissions. The Tridant Z brand represented 27% of that figure – by far the most popular choice. Behind G.SKILL it gets pretty tight pretty quickly with Corsair on 15%, Kingston 7% and Teamgroup on 6%.
The most popular choice of GT 710 graphics card was GIGABYTE with 27% of all contest submissions. This is followed by EVGA (22%), MSI (19%), ASUS (19%) and Galaxy (7%). 38% of submissions used an Air Cooled card, 7% used an All-in-One cooler. A substantial 21% of all submissions however used LN2 GPU cooling.
If we take a look at the different stages for a moment it turns out that the most popular benchmark was in fact 3DMark01 which attracted the most users overall. Catzilla attracted the second most users and GPUPI 1B the least. Interestingly however Catzilla saw by far the most submissions. In terms of timing, the contest had its busiest period around July 23rd, about a week after launch. The contest saw fewer submissions over time but did enjoy surges on the two weekends prior to its conclusion.
A big shout out to zeropluszero and others that contributed so much to making the Cheapaz Chips Season 1 contest a success. We hope everybody who took part in the contest had a good time.Remember you can check out our contest overview which covers all the scoring and submissions in some detail here on OC-SPORTS.
If you have any opinions or thoughts you would like share, please have your say in the related forum post below. See you for Season 2.