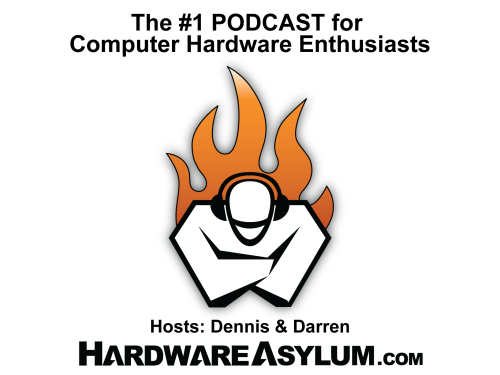 The latest edition of the Hardware Asylum Podcast is now available. We are in for treat because episode #67 is very much focused on Overclocking, specifically, how to make competitive Overclocking more entertaining:
"In this episode Dennis and Darren revisit an older topic that was first discussed in the Episode 47 main show. In that episode one of the topics was how to change Overclocking Competitions to make them more interesting to watch and offer benefits to everyone involved including the overclocker, hardware makers and even the company hosting the event."
"The Duo revisits the topic to evaluate if the original idea was still a valid one and if there were anything that needed to be added or changed. Overclocking TV hosted a test broadcast while attending an overclocker gathering in Pennsylvania. The purpose of the stream was to test some new broadcast concepts and experiment with a target based overclocking competition. While their effort was good and a sampling from Dennis's article it was still missing a few key details to make it work."
Listen to the full podcast Catch here on Hardware Asylum.