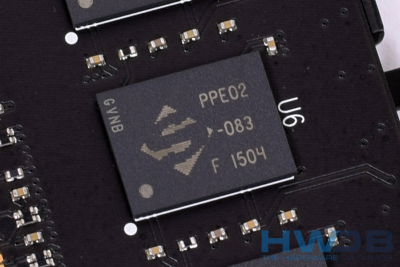 It had been a while since the last memory overclocking review from HW-DB. Last week Websmile, the former result moderator at HWBOT, published a review of the Corsair Vengeance CMK8GX4M2A2133C13 maintream DDR4 memory kit of 2x 4GB DDR4-2133.
The Vengance kit did well and certainly exceeded the author's expectations by achieving DDR4-3000 CL14 at 1.35V as well as hitting a 50%+ overclock. As websmile states in the conclusive lines of the article, "The Spectek ICs we found on the Corsair were new to us, so we had to dig in multiple directions to see what's what. Firstly, we discovered that in the memory frequency range between DDR4-2133 and -2666, the voltage necessary to decrease the CAS latency is linear, except for the very low CAS values (10 and 11) at DDR4-2400 and -2666. Another surprising characteristic of the Micron chips at hand was the tRCD and tRP behavior. Unlike with Hynix- or Samsung-based kits where the minimal stable value depends primarily on the memory frequency, with Micron it can be lowered along with the CAS latency. This way, it is possible to run tRCD and tRP at one or two values below CAS at low clockspeeds, equal to CAS at medium clockspeeds and one value above CAS at high clockspeeds. As for the tRAS, the lowest available value of 28 was stable throughout the entire testing range."
For more information and details, check out the review at HW-DB.com.