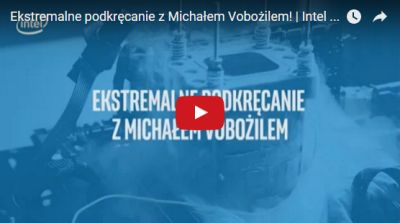 In a YouTube video published by Intel Poland, Michałem Vobożilem (Xtreme Addict) introduces the audience to extreme overclocking. The video, in Polish, includes a brief workshop on how to overclock the 6th generation Intel processors using first regular air and water cooling and later on also some liquid nitrogen.
This video is the second part of a campaign featuring Xtreme Addict. In October we also linked you to an interview with Michal about overclocking. There is a Part 3 coming, but for that we'll have to wait a bit longer ...
Check out the video by clicking on the image or by clicking here.