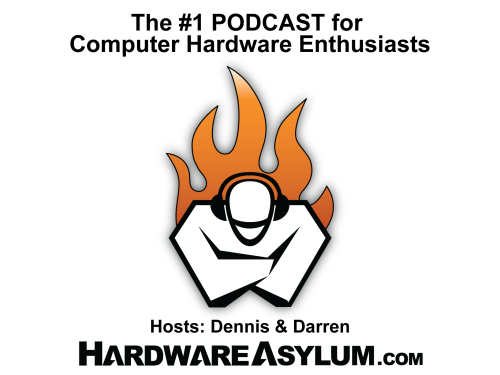 Hosts: Dennis Garcia and Darren Mccain
Time: 45:41
Listen NOW
Show Notes
GIGABYTE Motherboard Evolution
Reviewing motherboards isn't always the easiest and every reviewer tends to look at different aspects. Some are super critical of fan controls while others may only look at feature differences between an entire group. The reviews at Hardware Asylum often focus on features and what makes the board special. Some are designed for overclocking while others may cater to the gamer. One thing Dennis has noticed over the years is that motherboard designs change based on what users are doing in the marketplace.
Like past competitions the finalists were tasked with obtaining top scores in three benchmarks and were awarded points for how they placed. This year the benchmarks were SuperPi 32M, Cinebench R15 and 3DMark Firestrike. Along with the Classic Battle the finalists would compete in a secondary "No Limits Battle" allowing them to bench their own hardware for HWBoints. The no limits battle was really interesting since strategy would ultimately determine the winner. Some choose to bench obscure hardware while others tried their luck in competitive categories with lots of competition.
A perfect example of this evolution is the Gigabyte OC products dedicated to overclocking. Of course overclocking isn't the only thing you can use these motherboards for but, the marketing has been designed such that overclocking is first.
The rouges gallery contains every "mainstream" OC motherboard that Gigabyte has produced staring with the X58A-OC and ending with the X99 SOC Force. In the podcast Dennis mentions a few unicorns with even more to offer.
A Change to Live Overclocking Competitions
There was an article published on Hardware Asylum that talked about how overclocking competitions needed to change if they were to grow into a full ocSport. Some of the points in the article included removing "bin" from the equation and changing the structure to be more of a game that challenged the overclocker to get the best score possible within a limited set of constraints, submit a score and then do it again.
In this segment Dennis and Darren discuss the new competition format and how it can actually make competitions better for everyone from the manufacturers making the hardware to the overclockers dedicating their time to the hobby/sport and the media struggling to find interest in this niche.
More information: click