Very interesting article! I think it's a must read for everyone who likes competitive overclocking and wants to see overclocking grow. Go To Article.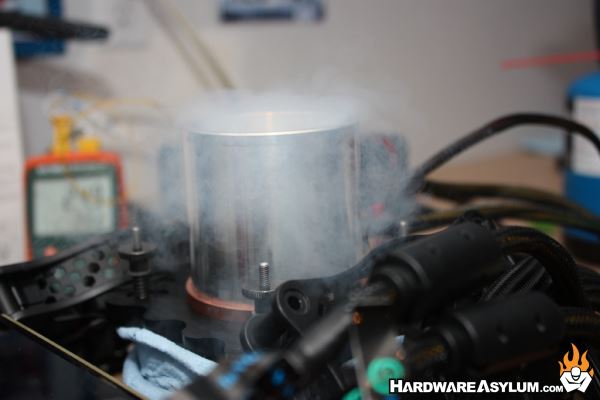 "People that have followed this site and Ninjalane.com before it will know that I'm an overclocker. For awhile I had a fairly active team and even attempted to qualify for some of the larger overclocking events like the MSI MOA and a few Gigabyte competitions. As with any hobby things tend to start small while you are learning and grow with your interest. My introduction into overclocking was out of curiously and the allure of free performance. Since then I have overclocked almost everything from a 3DFX Voodoo card to a handful of specialized video cards including the MSI Lightning and EVGA Classified. Motherboards and processors tend to be what I overclock the most and I find enjoyment in tweaking and tuning systems for the best performance and sometimes, to the edge of stability.
One thing I have noticed over the years is a distinct lack of support when it comes to overclocking. Now, don't get me wrong, this article isn't so much about the hardware but rather the actions hardware makers take when it comes to the end game. To help explain my points I'll provide a little background which should not only illustrate my point but, also lay the groundwork for what needs to change."
...
"A good way to make overclocking more relevant and marketable is to look at what is happening in the eSports world. There you will find a consistent format with commentators explaining team strategies and analyzing the competition as it unfolds. Overclocking may not be as fast paced as a league of legends match but the dynamics are identical and the format is something every overclocking event needs. It would also be beneficial to spread the advertsement and coverage across a vareity of media formats. Sadly most hardware makers put too much emphasis on video and while video might be a perfect medium it can be difficult index in seach engines and should be backed up with written articles."