It's been a little less than a week since we officially published HWBOT Prime on the Google Play Store and so far it seems the benchmark is doing quite well. Of course we are still ironing out the bugs - this is our first Android application after all. The most interesting aspect of the Android benchmark is of course going to surface once we have our dedicated Android rankings up and running. In the mean time, I've quickly pulled some numbers from the database and build the very first HWBOT Prime for Android Top-10 table.
From the looks of it, the Xperia Z1 LTE is a prime (pun intended) choice for HWBOT Prime. Tequilaomega from Austria is the current number one on Android, followed by Hiwa from Switerland and FqqTBawL from Australia. Cool!
// UPDATE 14-04 // Hiwa from Switzerland tops the charts with new record!
// UPDATE 15-04 // We spend the day at the Mobilegeeks offices in Taipei, Taiwan playing with a whole bunch of smartphones. The most interesting devices are without any doubt the ones of the Chinese manufacturer Xiaomi. Their Mi-3 features the Snapdragon 800 and is the only device of its kind hitting consistently over 2800 PPS. But the most impressive score of the day came from the Hongmi Note. With 8 cores clocked at 1.4GHz, the smartphone/tablet scores nearly 3000 PPS! That's the highest we've seen for an Android device so far. The most interesting part: this device costs not even EUR €100!
// UPDATE 16-04 // Looks like the competition is sparking up! There are a couple of Note3 scores in, but the top score goes to the Tegra Note P1640 featuring the Tegra4 SoC.
// UPDATE 17-04 // CMDR_Sol from Russia took the lead with a Snapdragon 800 D920 Nexus 5 at an amazing frequency of 2.8GHz. Looks like the battle is on for HWBOT Prime on Android!
// UPDATE 18-04 // In the ever so fast changing world of mobile devices, the HWBOT Prime for Android ranking is updated ever day. This morning I found FTLAUDMAN's Nvidia Shield topping the rankings with a quad-core Tegra4 at 1.9GHz. Who will be the first to OC the Shield and push the record even higher?
// UPDATE 21-04 // The top score keeps going up! StrategosSan - yes, the extreme overclocker - pulled out his Transformer Pad Infinity 2 and set a new top score of 3404 PPS. Interesting is that the hardware is fairly similar to that of the Shield, but the score is about 10% higher. Optimizations? Or perhaps just a less bloated operating system. Who can challenge this score? Good luck!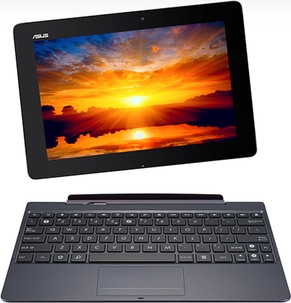 User
Device
Score
Frequency
StrategosSan
Transformer Pad Infinity 2 TF701T 32GB (Asus Taurus)
3404
1912
FTLAUDMAN
Shield
3171
1912
cramerstation
SM-N9005 Galaxy Note 3 LTE 32GB
3101
2726
CMDR_Sol
D820 Nexus 5 NA TD-LTE 16GB
3100
2726
Mobilegeeks
Tegra Note P1640
3017
1810
Lazycamel
Tegra Note P1640
3016
1810
Mintar
SM-N9005 Galaxy Note 3 LTE 32GB
2954
2803
Mobilegeeks
Hongmi / Red Rice
2948
1365
Mobilegeeks
Mi3 WCDMA 64GB
2881
2265
Hiwa
G2 D802 4G LTE 16GB
2877
2496