Sandbagging has caused quite a lot of commotion in the world of overclocking over the past years. So much in fact, it inspired Massman to write an article about it called An opinion on sandbagging - "Sandbagging is not a crime, embrace the strategy!". Dennis and Darren from HardwareAsylum read through the article and found the term 'sandbagging' a bit misplaced. Check out why on this month's podcast!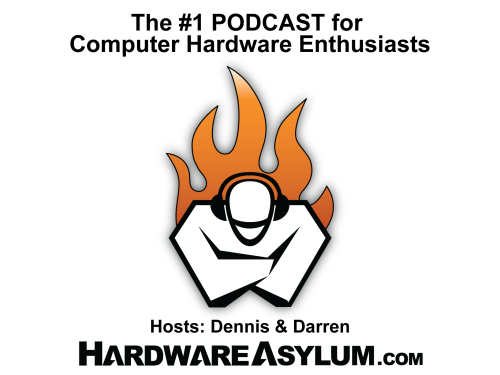 Hosts: Dennis Garcia and Darren Mccain
Time: 32:24
Listen NOW
Show Notes
Competitions that test skill are very popular in the modern world. Poker, Football, Basketball, Golf, Pool. These are all games of skill and each game has definitive strategies for winning along with loopholes in the rules that either side can take advantage of. In the past 10 years we have seen the rise to the eSports style cyberathlete which is a fancy term for professional gamer. These gamers use speed, agility and knowledge of the game to best their opponent and win the game.
As you can imagine there are winners and losers in this style of competition and plenty of controversy surrounding why a certain person won and often one or two key points in a match that either won the game someone or lost it for another. The one thing all of these competitions have in common is that they are played out in real time. They all have a definitive start and end which allows the player to gauge his opponent and determine if their strategy is going to pay off.
So, how does this apply to online overclocking? In the first segment Dennis and Darren talk about the most recent HWBOT Country Cup and some of the backlash that ensued including an article published on HWBOT that talked about "Sandbagging"