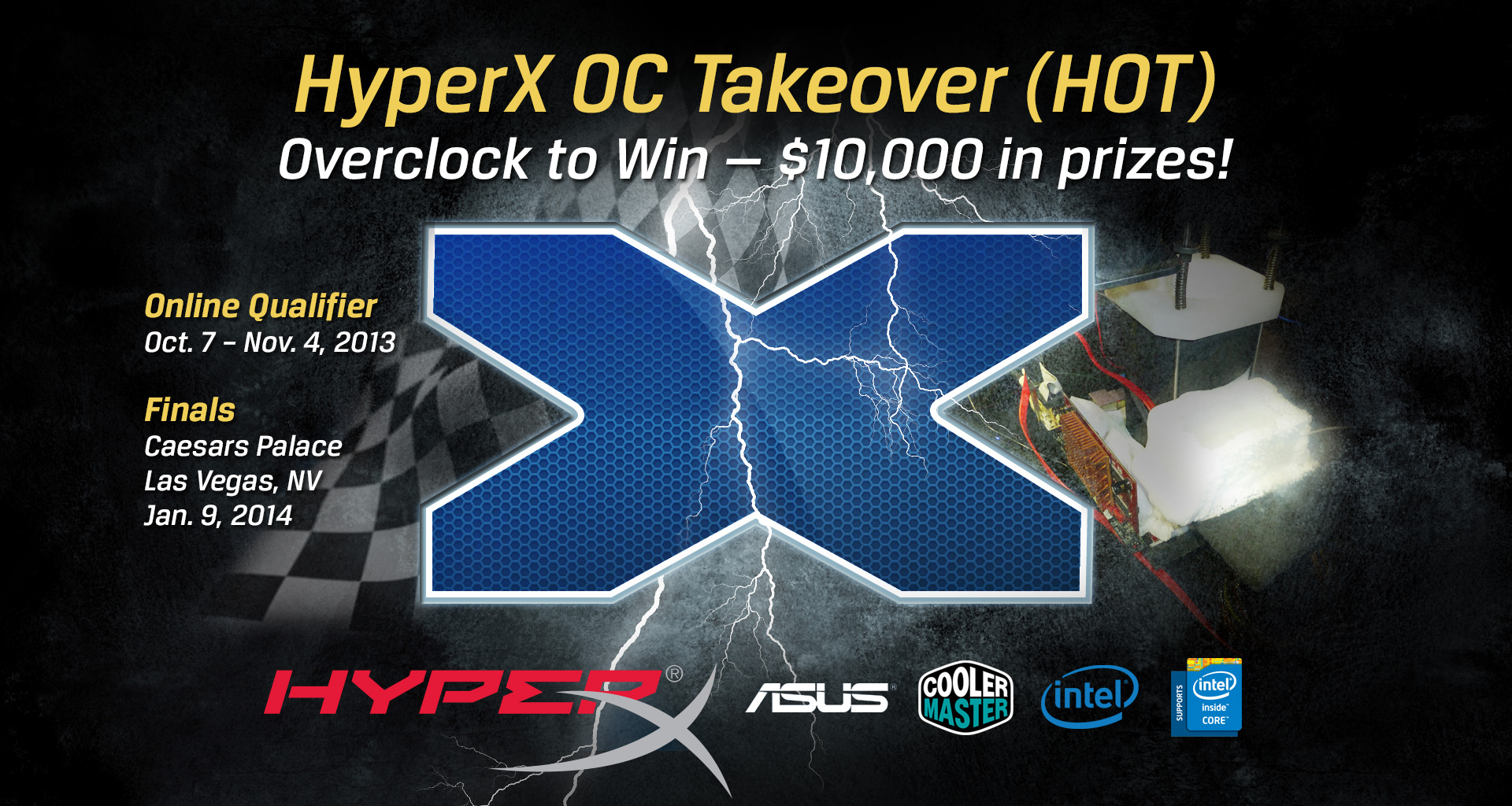 We received a couple of questions regarding the rules of HyperX OC Takeover competition. The questions concerned mainly topics of modifying the memory modules, and which modules are allowed. To address these concerns, we have amended the HyperX OC Takeover general competition rules.
Concerning Hardware Modification of Memory Modules
It will be required for the user to document his mod correctly with a post on HWBOT Forums. The contestant must explain the mod performed and prove that all parts involved including PCBs and memory chips are from Kingston or HyperX modules. If there are any doubts, the submission will be invalidated. Please post and link the post in the submission. All other submission rules apply in addition.
Concerning Prohibition of Specific Memory SKUs
DDR3-2544, DDR3-2800, and DDR3-2666 MFR based HyperX memory modules are not allowed, as they are not commercially available products. In the case DDR3-2666 MFR based HyperX memory modules become commercially available during the course of the competition, they would still not be allowed to avoid any unfair advantage.
For more information, you can refer to the competition page: HyperX OC Takeover (HOT).