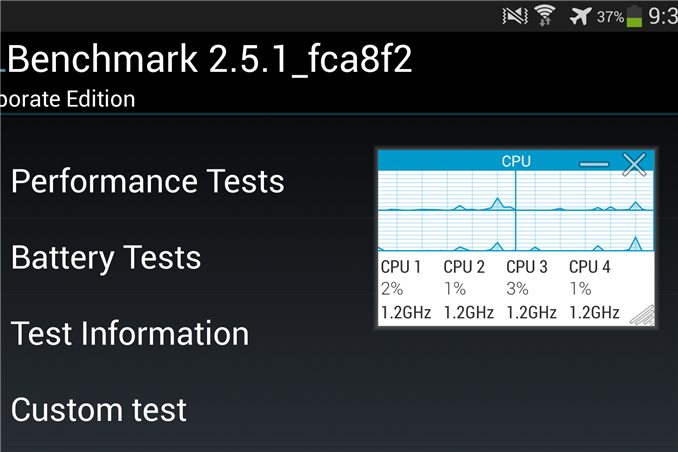 In a rather interested article posted over at AnandTech, authors Brian Klug & Anand Lal Shimpi uncover a nasty card played by mobile industry-leader Samsung. Although the GT-I9500 Galaxy S4 comes with a PowerVR SGX 544MP3 GPU clocked at 480MHz default, in certain situations the clock frequencies ramp up to 533MHz. We are talking about very specific situations, chosen by Samsung, in order to get higher performance results. When the user loads the Quadrant, Benchmark Pi, or AnTuTu benchmark application, a little line of code titled "BenchmarkBoost" will have the PowerVR GPU automatically 'overclocked' from 480MHz to 533MHz.
It is not the first time that a hardware manufacturer gets caught red-handed. About ten years ago, Futuremark caught Nvidia (and ATI) do something quite similar in the 3DMark03 benchmark. As fast as the mobile industry is catching up in terms of performance, they are also catching up in learning how to "play" benchmarks.
Check out the article at AnandTech. Very interesting read!