Author: SDougal
From high-end Intel i7 processors, to legacy hardware and ARM based System-on-Chips, the Challenger Division is the place where every overclocker can find a hardware segment they can call home. Running throughout the year and comprising of three two-month rounds, Challenger Division 2015 offers seven distinct divisions, each focused on a specific hardware platform.
At the core of the OC-ESPORTS concept is the idea of having an OC season, and as such only submissions made during contest time are valid in the Challenger Division. This year's Challenger Division kicked off with Round 1, running from February 1st until March 31st. The idea is to promote the potential inclusiveness of overclocking as an Esport with a season-long, extreme and competitive OC contest that allows you to compete regardless of your ability to purchase high-end hardware. Whatever your budget, you can find an arena in which you can compete, excel and perhaps even dominate to become a Division Champion.
There are seven Challenger Divisions including three Intel platforms (i7, i5 and Pentium G3258), two AMD platforms (FX and APUs), plus a legacy Socket 775-bound contest for the old timers. We've also included an ARM SoC Division for those pioneering the art of mobile device overclocking.
Read on for a breakdown of each Division and how the leaderboards look after Round 1.
Pro OC 2015 Round 1 Ends: KRONOS PRO OC Take Top Spot
The Pro OC series invites teams of the world's best equipped and most experienced overclockers to compete head to head on 5 stages. It can be considered the pinnacle of the overclocking world and an arena where the best of the best get to prove their skills to the OC community and possible industry sponsors. The 2015 Pro OC tournament is based on the concept of season, with four, two month rounds running throughout the year in tandem with the Challenger Divisions below.
Competition Page: http://oc-esports.io/#!/round/pro_oc_2015r1.
Round 1 of the Pro OC series ran from February 1st to March 31st, and saw team KRONOS PRO OC rise to the top claiming a win in three out of four stages. After two months, this is how the leaderboard shaped up:
Stage 1: CPU Frequency
Eventual third place finishers Team Pro OC EU took the crown on probably the only stage that pretty much demands the use of AMD's eminently overclockable FX Platform. Based on the Vishera architecture these octa-core processors are capable of being raised well beyond stock clock speeds with the right cooling in place. BenchBros did his team a solid one with a submission using an AMD FX-8320 that was pushed a massive +143.78% beyond stock to 8,532.2MHz. Very, very good going.

(Here's a shot of BenchBros' rig as it sits at a tidy -197 degrees.)
In second place we find FireKillerGR for KRONOS PRO OC who squeezed 8,127MHz from his AMD FX-9370 (+84.7% above stock). Third place was taken by team Hardware.Info Pro OC and Belgian legend leeghoofd who pushed his FX-8350 to 8,088MHz which is 102.2% beyond stock.
Stage 2: HWBOT Prime
Stage2 is also a largely CPU-bound test, this time using the HWBOT Prime benchmark. Team Pro OC EU came up with the goods, where once again BenchBros delivered the killer blow with a score of 9651.22 pps from his Intel Core i7 5960X hitting 6,044MHz on LN2. This is touch higher than 2nd place leeghoofd could muster using the same chip to hit a score of 9603.09 pps. KRONOS PRO OC were not far behind however with a score 9574.74 pps from Greek maestro mortisboy.

(Here's a shot leeghoofd's rig that claimed 2nd place)
Stage 3: Heaven DX11 1xGPU
Round 1 winners KRONOS PRO OC really laid down the law here in Stage 3 with a very dominant score that underlines the team's expertise in extreme single GPU benching. Mortisboy again delivered the killer submission with the highest score ever using a Radeon R9 295X2 running the Unigine Heaven Xtreme Preset benchmark. Mortisboy's claimed first place with 7,402.08 DX11 Marks.
Second place was claimed by the team 5xP, with 6316.62 DX11 Marks from a submission from dRweEz and his GTX 980, while third place goes to Team Pro OC EU and Dancop who also used a GTX 980, scoring 6023.74 DX11 Marks.

(This Mortisboy's Phase Change cooled rig dominating the stage)
Stage 4: 3DMark Ice Storm GT 740
Stage 4 brings a slightly more subtle approach to GPU tweaking with a KRONOS PRO OC again flexing the OC muscles to pull away from the pack, this time with with phil hitting a pretty dominant score of 20,0700 marks.
Europeans did well again in this stage; Team Pro OC EU hit 17,8683 marks thanks to Dancop while the Dutch masters at Hardware.Info Pro OC managed 17,0176 marks thanks to good work from rsnubje.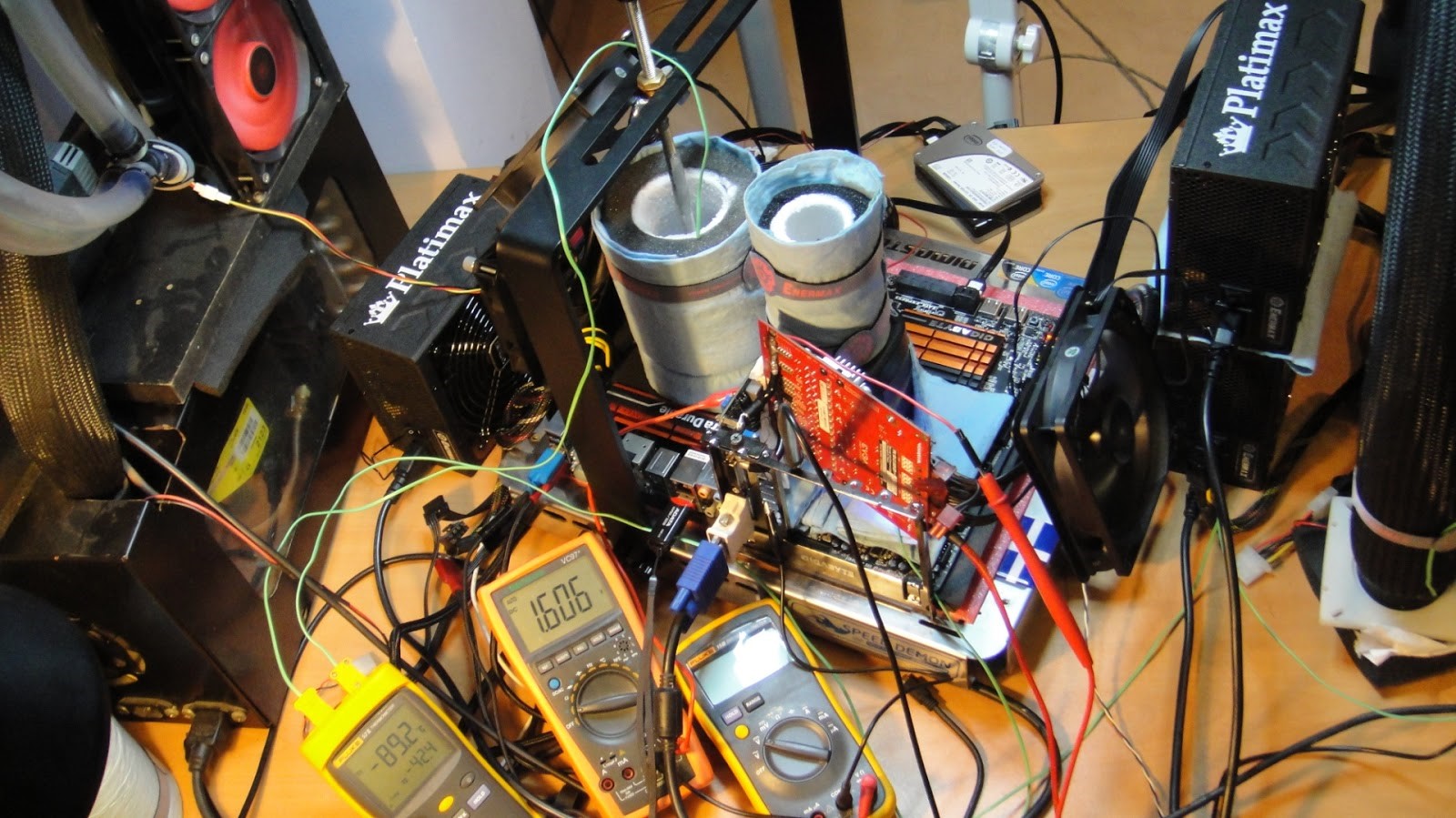 (This is phil's rig in action taking top spot)
Stage 5: 3DMark Fire Strike Extreme 2xGPU
In probably the most demanding stage of the Round 1, we have Stage 5 which involves any rig using up to GPUs. As with all previous stages GeForce GTX Titan X cards were banned, so what we see here is some serious action centered around Nvidia GTX 980 cards. KRONOS PRO OC again had a dominant showing with mortisboy again holding the team reins to come up with a score of 16950 marks.

(mortisboy and co keep the LN2 flowing for that crucial run!)
Hardware.Info Pro OC came in second place with a submission from Oldscarface who managed an impressive 15,370 marks. In third place we find nJOY OC Lab KOR, a Korean team made up of NAMEGT and safedisk who submitted a score of 14,615 marks, again on a pair of GTX 980s.
Pro OC 2015 Round 2: May 1st – Jun 30th
Don't forget to watch out for the next round of the Pro OC series which kicks off in just a few day's time: http://oc-esports.io/#!/series/pro_oc
Challenger Division I – Core i7 / Single GPU
Challenger Division I is the place for the more well heeled among us to shine, competing solely on processors that fall into the high-end Intel Core i7 category, basically going back as far as Sandy Bridge. Regarding GPU, any single-chip card is allowed. Check out the series here: http://oc-esports.io/#!/series/challenger/challenger_div_i/
Division I Stages
Stage 1: XTU at 4GHz
Stage 2: SuperPI 32M
Stage 3: Cinebench R15
Stage 4: Catzilla 720P
Stage 5: Heaven DX11
Here's how the leaderboard shaped up after Round 1:
As you can see 2ShEp comes out on top with 154 points, interestingly without actually finishing in the top two in any of the stages, but finishing a steady third place in Stages 2 and 5. This proves the idea that you don't have to top dog with any benchmark, and that a solid all-rounder can clean up. Congrats to 2ShEp!

2ShEp pushes is Core i7 4790K for a SuperPi – 32M run of 4min 53sec 531ms
When comes to second place and third places in Division 1 we have a tie at 141 points with Germany's Dancop and Polish talent Woomack sharing the spoils. Germany's dominant force has proven to himself to be a real talent in the last year or so, underlined here by solid wins on SuperPI 32M and Cinebench R15. He also added a second place finish benching on Catzilla 720p in Stage 4 to take his total haul to 141 points. Woomack is also a seasoned all rounder, doing well to finish in the top ten in all but one Stage while also claiming a strong second place finish benching XTU in Stage 1.
Challenger Division II – Core i5 / Single GPU (GTX 970, GTX 780, Radeon R9 290 and below)
Challenger Division II focuses on hardware that is a cut below the extreme hardware used in Division I, with any Intel Core i5 processor accepted alongside any single GPU card that is an Nvidia GTX 970, GTX 780, Radeon R9 290 or below. This hardware is segment is significantly more affordable, yet eminently competitive. You can find more information here: http://oc-esports.io/#!/series/challenger/challenger_div_ii/.
Division II Stages
Stage 1: XTU at 4GHz
Stage 2: SuperPI 32M
Stage 3: PiFast
Stage 4: Unigine Heaven DX11
Stage 5: 3DMark Fire Strike
Check out the leaderboard below where we find the table topped by GGI78 from Romania on 190 points, with 2nd place going to Belarusian overclocker daimons with 155 points and 3rd place taken by minicoopers of Germany on 154 points.
Congrats to winner GGI78, who managed to score well across all Division II stages with two outright wins coming in the SuperPi 32M and PiFast stages. Fourth place finisher aerotracks may well be kicking himself after he managed first place in both the XTU and Heaven DX11 stages, only to fail to submit in the last stage, presumably due to time restrictions. Finally, a shout out to current No.1 Belarusian extreme overclocker daimons who finished second managing a top ten finish in all but one stage of the contest.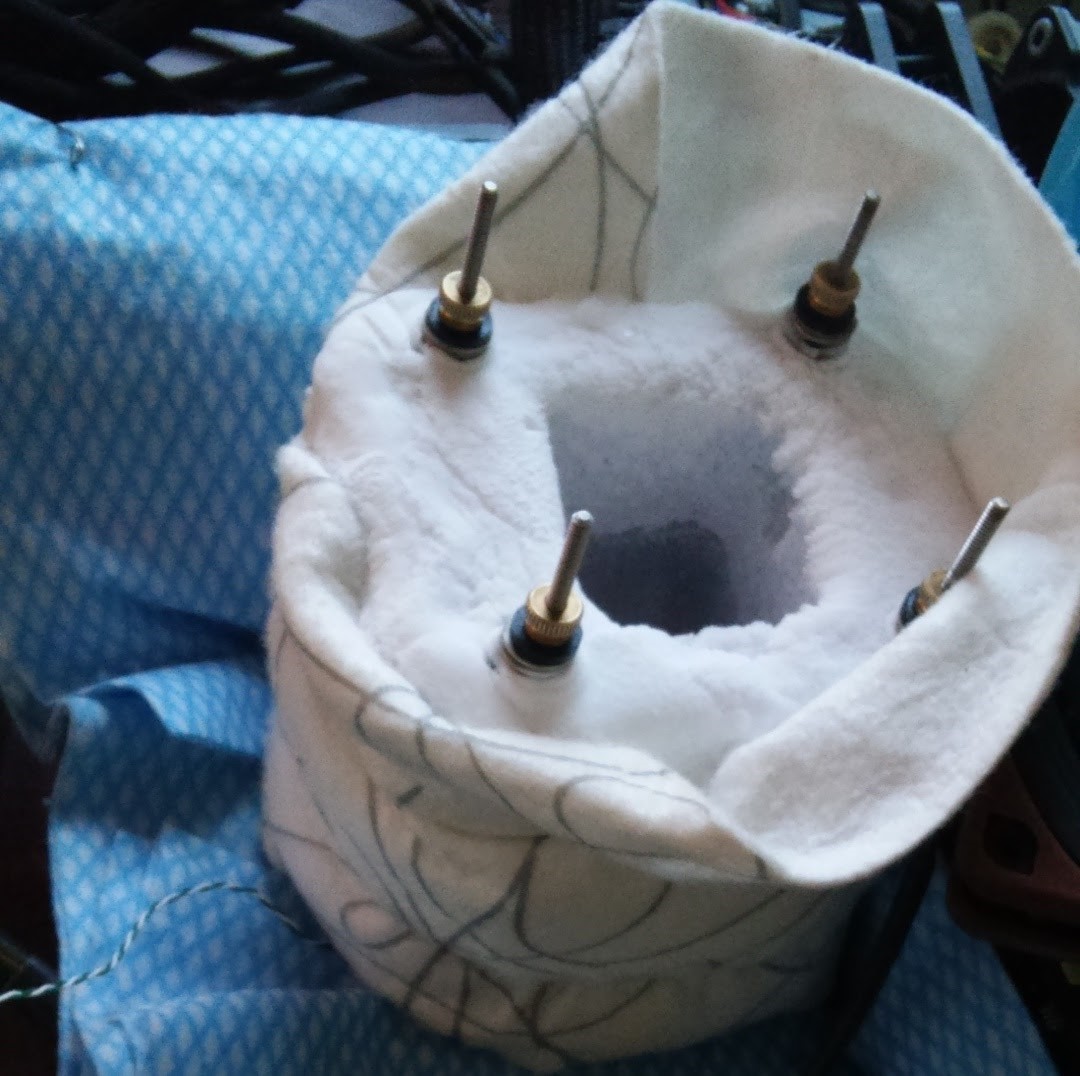 (GGI78 Scores 10sec 640ms in PiFast on his Core i5 4670K)
Challenger Division III: Pentium G3258 / Single GPU (GTX 750, Radeon R7 260X and below)
The Division III centers on the Intel Pentium G3258, an affordable processor that is actually quite popular as it is one of the few dual-core Haswell-based processors around that are unlocked, making it quite a capable chip in core-sensitive benchmarks like HWBOT Prime for example where the eventual Primes Per Second score is divided by the number of cores used. In Division III the G3258 can be paired with any upper mid-range GPU (GTX 750, Radeon R7 260X and below) making it ideal for Intel overclockers on a tight budget. You can find more information here: http://oc-esports.io/#!/series/challenger/challenger_div_iii/
.
Division III Stages
Stage 1: XTU at 4GHz
Stage 2: SuperPI 32M
Stage 3: Catzilla 720P
Stage 4: 3DMark Fire Strike
Stage 5: 3DMark11 Performance
Here's the leaderboard at the end of a vigorously competitive two months:
Serbian overclocker d0minat0r certainly lived up to his name in this division, showing he has what it takes to perform well in all five stages, collecting 205 points along the way, including a 1st place finish in 3DMark 11 in Stage 5.

(d0minat0r scores 6917 marks in 3DMark11 Performance)
Russia's Sebro might have cause for disappointment after winning both Stages 3 and 4, with arguably a low-ish showing in the XTU stage meaning he missed out on a potentially round winning performance. Third spot belongs to ATMINSIDE on 137 points from United States.
Challenger Division IV: AMD FX / AMD Radeon Graphics
In the battle for CPU dominance and brand loyalty there will always be two sides of the technology fence; Intel and AMD. Divisions IV and V focus exclusively on AMD platforms, with Division IV centered on the company's flagship FX series. These can be joined by any AMD Radeon graphics card. You can find more information here: http://oc-esports.io/#!/series/challenger/challenger_div_iv/
Division IV Stages
Stage 1: Cinebench R15
Stage 2: CPU Frequency
Stage 3: HWBOT Prime
Stage 4: Catzilla 720P
Stage 5: 3DMark Fire Strike Extreme
Here's how the scoring worked out by the end of March:
A quick glance at the table above and you can see that there was only ever going to one player with a real shout of winning this division. When it comes to benching on AMD hardware, Gubben from Sweden is as good as it gets, claiming healthy wins in all five stages. This really is true domination. Congrats!

(Gubben pushes his AMD FX-4300 to the hilt.)
In the first three CPU-bound stages his ability to push his AMD FX-4300 by as much as 110% is astounding. The AMD FX-4300 is especially useful as its a chip that scores particularly highly due to its quad-core design compared to its Octa-core Vishera brethren which includes the AMD FX-8370 favored by second place finisher topdog from the UK. Topdog claimed second place in all but one stage, a fine performance. Canadian Johan45 finished second after a good contest that included three third place finishes.
Challenger Division V: AMD APUs / Integrated GPU
The second AMD-centric Division is based on AMD's APU processors (Accelerated Processor Units) that combine a heterogeneous architecture that pairs a CPU and GPU together on a single chip. These APUs can be quite affordable and offer plenty of head room for serious performance tweaking. Only AMD APUs that use Llano, Trinity, Richland, Kabini, Kaveri are allowed. No discrete GPUs allowed, only iGPUs on this one. You can find more information about the round here: http://oc-esports.io/#!/series/challenger/challenger_div_v/
Division V Stages
Stage 1: SuperPI 32M 4GHz
Stage 2: CPU Percentage OC
Stage 3: 3DMark03 IGP
Stage 4: Unigine Heaven DX11
Stage 5: Catzilla 720P
By the end of play the leaderboard looked like this, with an almost perfect round from Romania's pasatoiutd
With a haul of 232 points, pasatoiutd is clearly a master of getting as much from an APU as possible, using his A10-7850K chip to claim a win in all but one stage. The stage that eluded him, the CPU Percentage increase challenge of Stage 2 where 1st place was claimed by Nighthawk who incredibly used a mobile APU variant. I'm not sure which brand of notebook he was using, but it used an AMD A6-4300M which he pushed to 3,300MHz, an increase of 135.7% from stock. True ingenuity at work.

(here's a great shot pasatoiutd's rig claiming 4,3271 Marks on 3Dmark 03)
Some way back in second place with 175 points we have Johan45 who shows his AMD prowess again, nudging out UK's Topdog with 173 points.
Challenger Division VI: ARM
ARM-based processors from Qualcomm, Nvidia and several other companies have quickly become much more powerful and complex over the years. Today they power a new generation of smartphones and can handle 2K gaming and video processing. The urge to overclock these new mobile beasts is strong within a few pioneers of mobile SoC overclocking, hence the creation of Division VI. Here you can find more information: http://oc-esports.io/#!/series/challenger/challenger_div_vi/
. Hardware is limited to the ARM based processors and their integrated GPU. Here are the stages
Division VI Stages
Stage 1: CPU Percentage OC
Stage 2: HWBOT Prime
Stage 3: 3DMark Ice Storm Unlimited
Stage 4: PCMark for Android
Stage 5: PerformanceTest Mobile
After two months of competition, here is the leaderboard: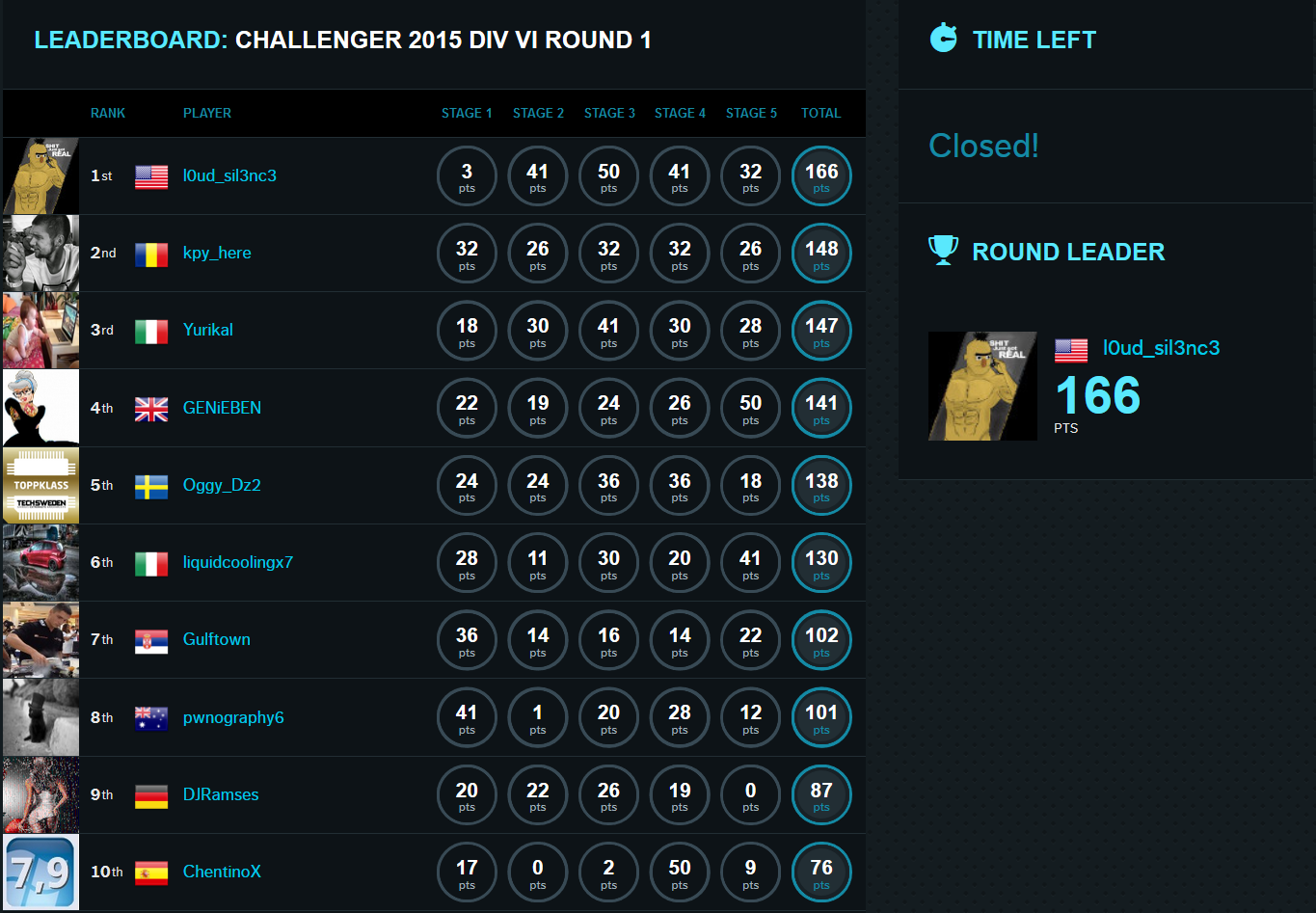 One thing about Division VI that cannot be disputed is that if you have an Nvidia Shield device powered by a 2.2GHz Nvidia Tegra K1 and its 192 core Kepler GPU, you will do very well – even at stock speeds. The Shield was put to exceptionally good use by Division VI leader l0ud_sil3nc3 who tore up the competition, not only thanks to the power of Nvidia's latest mobile processor, but also with apparently a very fast ROM. Other participants also used Shield devices at stock, but without achieving quite the same results.
Learn more about overclocking on mobile devices in this interview with Arise.
As you might expect, one stage where stock speeds will definitely not win, is Stage 1 which is based solely on how much you can push an ARM chip. Stage 1 was won by Aliover from Iran who pushed the Snapdragon S2 (MSM8255 @ 1.0GHz) of his Xperia mini ST15 by +101.60% using dry ice. Aliover eventually finished 18th overall in the division, but he can at least boast that in the stage he actually won, the Division winner actually finished 28th. We all have our right to brag in our own backyard.
There was a close finish for 2nd place in the division with kpy_here from Romania and Italy's Yurikal vying it out to each settle for 146 points. Both used different hardware platforms with Yurikal preferring the Nvidia Tegra K1 while kpy_here favored predominantly Qualcomm Snapdragon processors. Plenty of proof that the mobile hardware space can be competitive arena with a few closely matched options out there.
Challenger Division VII: Legacy 775 / HD 3000 and GeForce GTX 200 GPU
Finally we come to Division VII, one which has been designed to warm the cockles of the elder statesmen that I know still peruse the anals of HWBOT.org with nostaligia and pride. The limitations here are simple; you can use any Intel CPU that uses Socket 775 and combine it with Radeon HD 3000 and GeForce GTX 200 series graphics card. You can find more information about the round here: http://oc-esports.io/#!/series/challenger/challenger_div_vii/
Division VII Stages
Stage 1: Cinebench R11.5
Stage 2: 3DMark05
Stage 3: MaxxMem Read Bandwidth
Stage 4: Reference Clock
Stage 5: PCMark Vantage
Here's the Division VII leaderboard as it stands at the end of play:
The weapon of choice in this Division is without doubt the Intel Core 2 Duo Processor E8600, a dual-core 3.3GHz chip based the Wolfdale architecture. With the exception of 1st and 2nd place finishers on PCMark Vantage which used Intel Core 2 QX6700 processors all other scores were on the E8600. Eventual winner was Canadian Rasparthe who pulled in 200 points with wins in Stages 1 and 3 with a 3rd place finish in Stage 2 and 4th place in Stages 4 and 5. Solid in areas I would say.

(Rasparthe's DDR3@912MHz scores 13402 MByte/sec in MaxxMem Read Bandwidth)
The gap between 1st and 2nd was pretty tight with QuickFast from the US on 188 points. Nifir from Poland came in third with 163 points. Interesting to note that topdog did actually win the Stage 5 and eventually came in 4th in the division.
OC-ESPORTS Challenger Division 2015: Round Two
Don't miss the next instalment of the OC-ESPORTS Challenger Divisions. It kicks of on May 1st and runs until June 30th.
For more information go to: http://oc-esports.io/#!/series/challenger/challenger_div_i/